ATTENTION
this is an old web site of Roman Catholic Parish Kutná Hora - Sedlec. The new web you can find at www.sedlec.info. In case you still see this site even you type new link, clear the cache files of your web browser please.
Information Centre Sedlec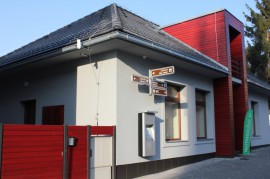 The Roman Catholic Parish of Kutná Hora – Sedlec belongs to the main factors in the sphere of tourism in Kutná Hora, especially because it administers the Cemetery Church of All Saints with the Ossuary (the most visited monument in Central Bohemia) and the Cathedral of Assumption of Our Lady and Saint John the Baptist (inscribed in the World Cultural Heritage List of UNESCO on 1995). Thus Sedlec is an integrated tourist complex and traditionally also the main gate to Kutná Hora for an extraordinary significant group of individual tourists who come by train from Prague and whose first stop is the areal of the former Cistercian Abbey. There they find out what they can see in Kutná Hora and what services they can use. As Sedlec is visited by more than 250,000 tourists every year, the providing of information at the cash desks of the monuments cannot be managed in such quality that the tourists deserve and that would be necessary for Kutná Hora.
That is why the Parish decided to increase the quality of tourist services in Sedlec and contribute to the promotion of services providing in the whole town and established an information point in a former drugstore in Zámecká Street last July. The five-month trial run confirmed, that the information point was often and gratefully used. In peak hours the information point was visited by over 150 tourists. At the same time the Parish asked for a grant for the reconstruction and equipment of the Information Centre from the regional operating program and its application wasevaluated by the Regional Council Committee as the best of the projects. After setting the necessary administrative matters the reconstruction work started last May and finished on September 20th. The complication, that delayed the work was the fact, that the roof was in a bad condition, so the truss and the covering had to be changed.
The Information Centre in Sedlec provides the classic range of services of the information points and also guide services (the grade of services is assured by a certification of A.T.I.C. CR - see the certificate here). It is closely connected with the other Information Centres in Kutná Hora.
There is also a special service available in the Information Centre - the hiring of the attic - Visitors Centre - on the first floor of the building. It is a room for 25 people and can be used for training, social programs and other actions. The Visitors Centre can be also hired for private or firm actions.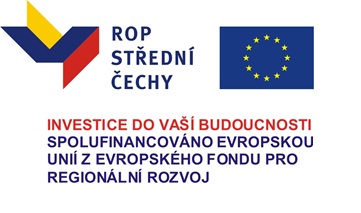 ROMAN CATHOLIC PARISH OF KUTNÁ HORA HORA - SEDLEC
NAME OF PROJECT: INFORMAČNÍ CENTRUM KUTNÁ HORA - SEDLEC
NUMBER OF PROJECT: CZ.1.15./2.2.00/29.00671
PERIOD OF REALIZATION: 1. 4.2010 - 31. 8.2010
PROJECT BUDGET: 5 337 500,- CZK